Upholstery Cleaning | Milk River, AB
---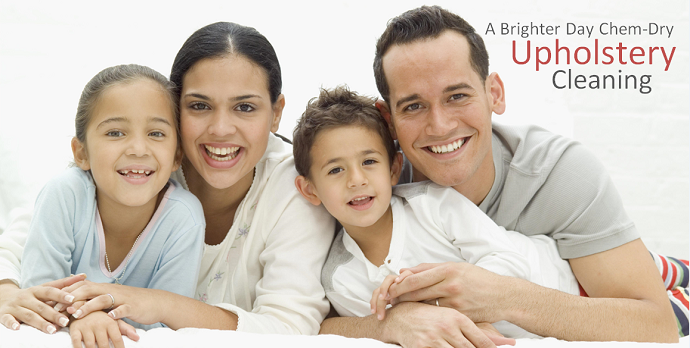 ---
Upholstery Cleaning | Milk River, AB
---
An innovative upholstery cleaning service in Milk River, AB is offered by A Brighter Day Chem-Dry. Over time, the normal use that upholstery items experience will begin to show. Even if there are stains and the cause is marker, wine, dirt, or pen, Chem-Dry possesses the ideal equipment to remove it! As one of the finest professional upholstery cleaning company available, we offer a healthy cleaning that can make it so that your furniture stays cleaner longer.
Superior Upholstery Cleaners in Milk River
Customer service is a priority at A Brighter Day Chem-Dry. We provide our customers an opportunity to express any areas of worry and set expectations prior to work beginning. Handling your home as if it is our own, we are sure you will love our services just as much as we do! We are so positive that you will end up satisfied with Chem-Dry that we want to find out if the expectations we set with you aren't met so we can make things right. When using the most beneficial equipment, professional technicians, some of the most advanced cleaning solutions, and affordable upholstery cleaning services, we're the cleaners to suit your needs!
A Healthier Clean
Green upholstery cleaning is desirable in Milk River. The main cleaning solution at A Brighter Day Chem-Dry is green certified; this indicates it is non-toxic and entirely safe. No injury should come to your pets or family through our basic cleaning service. Without any damaging agents there won't be any skin agitation or allergic breakouts. We are pleased with this, particularly thinking about regularly your skin touches upholstery items.
Keep it Cleaner Longer
Our proprietary Hot Carbonating Extraction approach was made to leave your home cleaner for longer durations. Harsh chemicals, soaps, shampoos, and detergents will leave behind debris attracting remains. A Brighter Day Chem-Dry avoids such agents, so no sticky deposits are left in the house, making your upholstery uncomfortable and quickly dirtied after the cleaning. To help our customers continue to keep such unsoiled furniture, we offer a product called Protectant. This strategy operates similar to a furniture scotch guard to shield your home against upcoming spills and stains. Many upholstered items include a factory fabric guarding agent. All types of protecting shield will fade with time and regular use; this is why we recommend this product with every cleaning.
Call A Brighter Day Chem-Dry at (403)394-3370 for a cleaning experience completely different from any other in Milk River, AB!
Airdrie | Calgary | Cardston | Coaldale | Edmonton | Fort MacLeod | Lethbridge | Magrath | Milk River | Okotoks | Raymond | St. Albert | Stirling | Taber | Walterton