Our annual convention last week in Orlando was a huge hit. The second biggest gathering of Chem-Dry franchises ever took away a wealth of positive energy and business-building ideas from Disney World. This was the best line-up of guest speakers ever. Here are some of the highlights.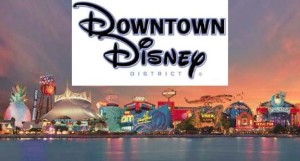 Mike Reardon, Disney Institute
Disney's theme parks are famous for offering a consistently magical customer experience, and that magic is the result of tremendous attention to detail. In his role of helping other companies apply Disney's lessons and principles to their own businesses, Mike shared many insights that resonated with Chem-Dry owners. One of them was particularly powerful: you need to over-manage the things that matter most.
Jack Canfield, Best-Selling Author and Success Coach
Jack Canfield, a powerful business speaker who co-wrote the hit "Chicken Soup for the Soul" books said to recognize that you are choosing what to do and how to spend your time, which reflects your values and priorities. So make these decisions consciously and be sure they're aligned with your goals.
Lou Holtz, Hall of Fame College Football Coach
Showing people that you care about them earns you more than respect, more than professionalism – it also earns you trust and loyalty. Employees who know that you care will work harder and be more loyal to you. Doing the right thing, the right way, for the right reasons and with genuine concern and care for others is a powerful and winning combination.