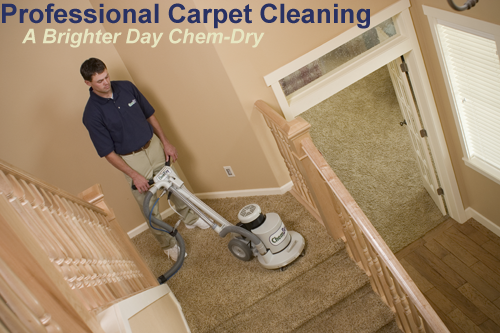 Professional Carpet Cleaning
Professional carpet cleaning is a crucial aspect of proper household maintenance. It is recommended to make contact with professional carpet cleaners every 6-18 months, depending on use. There are various reasons why scheduling an appointment is necessary. The top five motives are shown below:
Extends Carpet Life
Any time you call the experts at A Brighter Day Chem-Dry, you can rest assured your carpets have thoroughly been cleaned. With such considerable training and equipment, you can trust our technique won't harm or cause any difficulties for your flooring. With periodic cleaning appointments, your property will continue to look its best.
Health Benefits
Airborne dust, germs, and allergens get strapped inside the carpet fibers. All of this debris can result in an assortment of health problems if you do not have them taken out. Once these contaminants build up as time passes, they can only be taken out by professionals who use products that can sanitise your home.
Odour
Odours get caught within the carpeting of your property. Houses with domestic animals deal with the battle of extra troublesome scents, for example urine and feces. A Brighter Day Chem-Dry features a product known as PURT (Pet Urine Removal Treatment) that is meant to get rid of these uncooperative odors.
Appearance
Vacuuming and spot cleaning are essential pieces of carpet care, but you aren't able to count on this alone. Professional carpet cleaning can help you keep your home looking its very best.
Prevention
Professional carpet cleaning can help avoid the progression of severe challenges like dust mites and mould. A Brighter Day Chem-Dry utilises low volumes of water that isn't going to trigger mould progression following the cleaning appointment like numerous steam cleaners threaten.