Commercial Cleaning Calgary AB
(587)885-0155
Commercial Cleaning Calgary AB
The most superior commercial cleaning Calgary, AB presents is delivered by Chem-Dry. Keeping the office clean is necessary not merely for customers, but for your team also. Employee morale is improved in a clean working place. Many commercial offices are required to have their carpets cleaned by professionals every so often. Speak to your building manager or maybe the maintenance supervisor and then give A Brighter Day Chem-Dry a call! Using our approach, you're bound to be satisfied with the final results.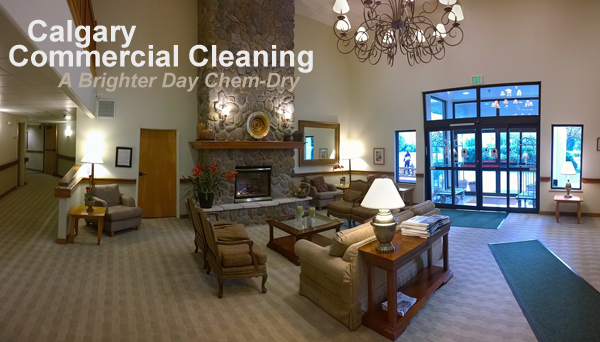 Calgary AB Professional Commercial Cleaning Services
Commercial Carpet Cleaning
Calgary commercial carpet cleaning and rug cleaning are services desired by many. At A Brighter Day Chem-Dry, we have not just the correct training, but reliable technicians to get the job done right. We utilise a Hot Carbonating Extraction method that will delicately, yet powerfully, clean your business carpets. The carbonating bubbles carry the dirt and grime that are locked inside the fibres to the surface so our equipment can pull it away.
Commercial Upholstery Cleaning
Skin will come in contact with upholstered items, specifically in a company setting. At A Brighter Day Chem-Dry, our fundamental cleaning solution is natural. It is green certified and completely safe, this will enable your team and customers to not develop the fear of any skin irritability resulting from our services. Clean and safe upholstered items are obtainable with our healthy Calgary commercial upholstery cleaning process!
Other Commercial Cleaning Services
If your Calgary office requires spot or stain removal, we're your company! With the most innovative cleaning solutions out there, we have the phrase: If we can't get it out, no one can!
Give A Brighter Day Chem-Dry a call for your business cleaning needs in Calgary, AB. The Chem-Dry process will leave your office looking pristine!
Learn about Calgary Cleaning Services