Pet Urine Removal Calgary AB
Pet Urine Removal Calgary AB
The very best pet urine removal Calgary AB offers is available by Chem-Dry. Out-of-the-ordinary accidents come about with even well-trained pets. These disasters will disperse odour and bacteria all through the house. The specialists at A Brighter Day Chem-Dry have innovative products and techniques to support with these challenges. PURT (Pet Urine Removal Treatment) is a product unique to Chem-Dry that works like magic to get rid of pet smells and spots.
Calgary AB Pet Urine Removal Experts
PURT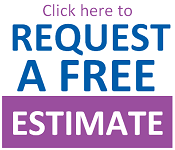 Urine can saturate inside the layers of the carpet, particularly as time goes by, making pet odour treatment a difficult task. Using the ideal methods to address the problem in your home, the experts at A Brighter Day Chem-Dry will measure and study the areas that need to be treated with PURT. Once the product is put in place, it should soak for 2-3 days to break up the smell.
Black Light Evaluation
There can be a urine odour at home which is truly recognizable with a lot of moisture in the air, but it might be hard to find out where it is coming from. Our staff at A Brighter Day Chem-Dry can be trusted to locate the source of the smell with tactics including our black light evaluation.
Odour
It is really miserable to have the pungent smell that accompanies pet urine in the home. A Brighter Day Chem-Dry's PURT will attack the urine crystals on the molecular level and destroy them to not just hide the stink, but dispose of it essentially as a whole. You'll be left with a healthful and cleaner smelling home once the process has been finished.
Pet urine removal in Calgary, AB is vital. Don't let an offensive odour take over your house, contact A Brighter Day Chem-Dry today!
Read about our Calgary Cleaning Services