Stain Removal Calgary AB
Stain Removal Calgary AB
The best stain removal Calgary, AB features is found with Chem-Dry. For the best upkeep, it is encouraged to look after spills and stains quickly. Even the trickiest imperfections can be trusted in the hands of A Brighter Day Chem-Dry since we use revolutionary techniques and methods.
Calgary Stain Removal Specialists
Lots of spots and stains can be easily taken out with our standard cleaning package using our Hot Carbonating Extraction. More challenging stains necessitate special treatment and might not come out thoroughly. With the most advanced technology out there, we firmly support our motto: If we can't get it out, no one can!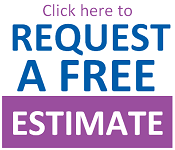 If you have "permanent" spots, they might need to have specific attention. A great deal of alternative cleaning providers won't go near this type of spot. We have the ability to clean a range of blemishes including: grass, dirt, wine, coffee, blood, pet accidents, and food stains. Setting reasonable expectations just before we begin work, we would like to be certain that you're pleased. Even if we can't eliminate the stain thoroughly, we'll be capable to lessen the spot's visibility.
Protectant is a product that A Brighter Day Chem-Dry provides to help defend the house from future spills and stains. It is co-applied with our principal cleaning solution to defend from inside the fibers as opposed to just the exterior. A lot of agents that would result in a troublesome stain are repelled by this product, making it a great deal easier to maintain your belongings between professional cleaning appointments.
If it's mud or wine causing the stain, trust the specialists at A Brighter Day Chem-Dry to deliver exceptional stain removal in Calgary, AB.
Learn more about Calgary Cleaning Services.