Professional Cleaning Lethbridge AB
Chem-Dry experts provide the finest professional cleaning services Lethbridge has to offer. Leaving our customers with the most satisfactory cleaning experience is our goal at A Brighter Day Chem-Dry. We aim to deeply clean your home without leaving harsh chemicals or dirt attracting remains behind so we use our Hot Carbonating Extraction process. Delving deep within the fibers or the area we are cleaning, the carbonating bubbles unlock trapped dirt and lift it to the surface for easy removal. This process uses a fraction of the water than standard cleaning companies so your carpets or upholstery items will be dry within hours, not days!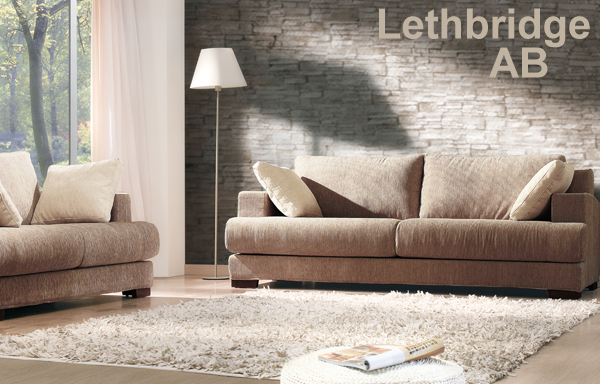 Professional Cleaning Lethbridge
The most professional carpet cleaning Lethbridge offers can be found with Chem-Dry. Drier, cleaner, and healthier, our process has the best interest of our customers in mind. At A Brighter Day Chem-Dry, our main cleaning solutions is completely safe, non-toxic, and hypoallergenic so your family won't have to be put in harm's way. Plus, the chance of mold and mildew development is low due to our fast drying times.
Chem-Dry also offers the best upholstery cleaning Lethbridge has. For the benefit of your loved ones, while being conscientious of your health, our process offers a fast dry time after the deep cleaning service. It is easy to let upholstered items and furniture cleaning go unnoticed, but when you think about how frequently these items come in contact with skin, it's easy to remember to keep up on its cleaning.
Stain Removal Lethbridge
The unique techniques and solutions that we use at A Brighter Day Chem-Dry offer the most effective stain removal process in Lethbridge. After carefully evaluating the spot that needs to be removed, we can determine the best product and approaches for removing it. Our skilled technicians can offer the most beneficial stain removal service since they are trained to understand the cause of the stain, its age, and the surface area it covers. Before work begins, a confirmed price and realistic expectations will be discussed with you.
Rug Cleaning Lethbridge
As professional Oriental and area rug cleaners in Lethbridge, A Brighter Day Chem-Dry is ready to clean your unique rug in the best ways possible. Before our service begins, we find it important to carefully evaluate and measure the rug to be cleaned. This helps us to entirely understand the best techniques to use for your rug's specific make and model. With such knowledgeable technicians, your rug will be clean and vibrant without any damage from our process.
Pet Urine Removal Treatment Lethbridge
The most effective pet urine removal Lethbridge offers is Chem-Dry P.U.R.T. (Pet Urine Removal Treatment). This product attacks the odor at its source by breaking it down on a molecular level. To find all of the areas affected by urine and treat them directly, we use a black light evaluation. Urine stains can be removed as well as the odors! Our techniques are able to remove a variety of difficult stains, and pet urine stains are no exception.
From small leaks to flooded basements, water can easily cause damage. With a lot of experience in water damage restoration, our company is ready to cover all necessary aspects of this service and work with your insurance company. Because this type of experience can be so traumatic, our trained technician will make sure to explain our process and discuss our process.
Commercial Cleaning Lethbridge
We understand the importance of keeping up on the cleaning needs of a commercial office. Give us a call today so we can go over details with your business!