Water Damage Restoration Raymond AB
ARE YOU FLOODED?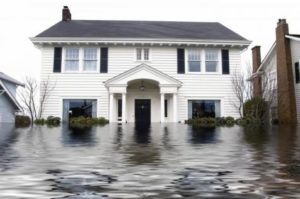 The most reliable water damage restoration Raymond has to offer is provided by Chem-Dry professionals.
A Brighter Day Chem-Dry is available for all water damage restoration projects! From a leaky roof to a flooded basement – you can rely on us!
Our Emergency Response Team is industry trained and certified in all aspects of water damage restoration. All of our senior technicians are IICRC Certified. They have training both in the classroom and hands on to better serve all of the restoration needs of our customers.
Each Raymond water damage restoration project is fully documented, recorded, photographed, and submitted to your  insurance company for payment.
At A Brighter Day Chem-Dry, we have worked frequently with most insurance companies and will provide detailed information regarding your loss. This is a traumatic experience for most customers and we understand this, so our trained technicians will fully explain each and every process before the work begins.
Professional Extraction & Water Damage Restoration Raymond
Raymond Water Damage & Extraction

Demolition
Water Heater Leaks
Washing Machine Overflow
Frozen and/or Broken Pipes
Sewer Back Up
Roof Leaks
Water Bed Leaks
Polybutylene Pipe Breaks
Sprinkler System Floods

Structural Dryout Services

Drying Equipment Rental
Anti Bacterial & Anti-Microbial Treatments
Complete Structural Dryout
Turbo Dryers
Mold & Mildew Prevention
Dehumidification
Odor Removal
Drying & Repair
Carpet, Vinyl & Hardwood Floor
Our Professionals Make The Difference!
Our highly trained service professionals use the power of our Patented Hot Carbonating Extraction Method for a deeper and healthier clean. You can rest assured that our powerful equipment and proprietary cleaning solutions we offer will give you the cleanest clean, the driest dry, and the safest process available!
The Natural cleaning solution has received the Carpet & Rug Institute's Seal of Approval. This is a green product with no harsh chemicals, soaps or detergents.  This product is completely safe and non-toxic to family and pets.  Carpet manufacturers require routine carpet cleaning to maintain your warranty.
Our Water Damage Restoration Services
Our services areas include:
Water Damage Restoration Cardston AB
Water Damage Restoration Coaldale AB
Water Damage Restoration Fort MacLeod AB
Water Damage Restoration Lethbridge AB
Water Damage Restoration Magrath AB
Water Damage Restoration Milk River AB
Water Damage Restoration Raymond AB
Water Damage Restoration Stirling AB
Water Damage Restoration Taber AB
NOT Listed?  CALL NOW to determine availability in YOUR area!!