Rugs
Professional Rug Cleaning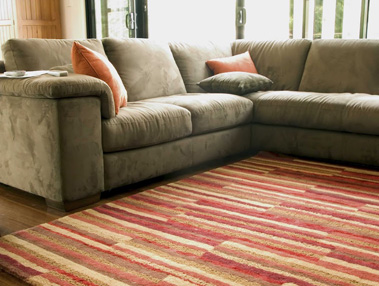 The ultimate cleaning process for all types of rug.
Whilst a rug is a versatile addition to any room, they often receive heavy traffic and can quickly become dirty. A specialist Chem-Dry® rug cleaning treatment is flexible enough to treat the differing finishes and rug fibre construction of any type of rug with the following benefits:
Richness of bright, vibrant colours restored
Most stains removed
Embedded coarse grit removed to extend the life of your rug
Flattened pile lifted, enhancing your rug's texture and appearance
Protection treatment to help resist future staining and soiling
Safe for children and pets
Suitable for virtually all types of rugs
Optional anti-allergen treatment for asthma sufferers.
Whatever the age, size or type of rug you would like us to clean, our experts will assess your rug prior to work beginning.
When it comes to rug cleaning, we understand that these delicate and often valuable pieces need to be handled with care.