Rug Cleaning
Rug Cleaning
It's important to find the most trustworthy rug cleaning service for your home. This type of beautiful home decor can be quite costly and risking damage during a cleaning is not an option. The rug cleaning specialists at A Brighter Day Chem-Dry make it a point to provide a deep cleaning service that won't damage your rug. Trained in cleaning a variety of rug materials, our technicians can provide a most satisfactory cleaning service.
Professional Rug Cleaning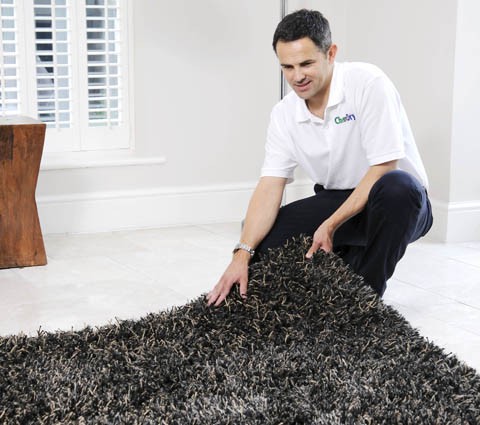 Refresh and restore most types of rug.
The Chem-Dry® rug cleaning service involves the following steps to give your rugs one of the deepest cleans available. Our expert technicians will:
Inspect
Dust or vacuum
Apply pre-treatment and brushing
Carry out patented hot carbonating extraction cleaning
Hand-finish fringes and groom the pile
Co-apply stain and soil resistant treatment
Hang to dry.
Rugs are then vacuumed on both sides to remove all loose soil, then our hot carbonating cleaning solution The Natural® is applied to gently bring dirt and stains to the rug's surface using millions of tiny effervescent bubbles. A deodoriser and sanitiser can then be applied to add fragrance and protect the rug from most spills and stains. The rug is then groomed to restore nap and pile then dried fast, resulting in a reduced risk of colour bleeding and the growth of mould and mildew.
With a large network of highly skilled rug cleaning technicians, Chem-Dry® is able to meet your rug cleaning requirements for everything from small household rugs to larger rugs in commercial premises.
For added peace of mind, our technicians are trained to the highest standards.