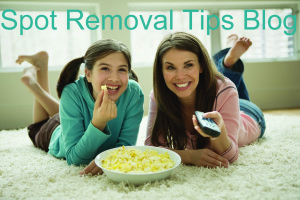 Spots and stains are unavoidable, but that doesn't need to mean that you're stuck with them indefinitely. We've got a handful of tips to help you maintain your upholstery and carpets by using some of our well-loved Chem-Dry products that you can buy from A Brighter Day Chem-Dry. Make sure that you respond quickly! The more the stain sets, the tougher it is to have a quick and easy stain removal experience.
It is crucial to initially understand whether the problematic blemish is a water based stain or an oil based stain to figure out what kind of product to use for removing the stain from the home. Get rid of as much of the excess stain as possible, if possible. It is advised to blot, scrape, or brush whatever will come off, but however you approach it, steer clear of rubbing it in at all costs! Test the cloth or rug with either Chem-Dry Professional Strength Spot Remover or Chem-Dry Grease & Oil Remover on a smaller sized, obscured area to make sure the product won't lead to any color loss. To help keep the blemish from dispersing, work from the edges in.
If these solutions don't get the job done, contact the experts at A Brighter Day Chem-Dry. Don't forget to check out Protectant, a service that will help you maintain your carpets or upholstery in between professional cleanings. For large spills, ink stains, and spots from items which can chemically damage carpet fibers, please call us to make certain the home stays in the best shape possible.