Stain Removal | Okotoks, AB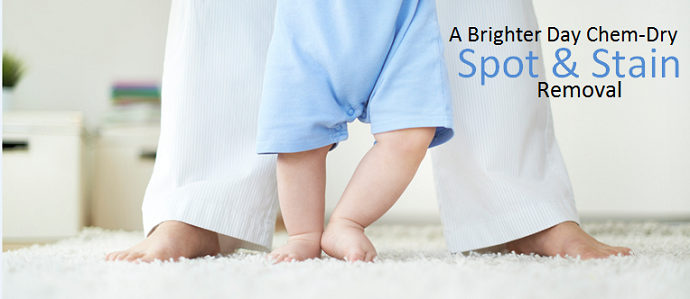 Your home is visually stunning! Until one day, accidental spills or wear markings appear, causing your once perfect home to seem soiled. This situation will happen to everyone, but the good news is that we have a strategy to make it better. Handling your carpets, rugs, and upholstery with a frequent cleaning, spot removal, and stain removal is critical for a refreshing, luxurious home. In Okotoks, AB, A Brighter Day Chem-Dry uses the most advanced methods for cleaning available. Treat your home right and benefit from our extraordinary techniques at great prices. A well-trained technician will visit your home, attending to it as if it were their own.
Customer Care
Customer happiness is vital to us at A Brighter Day Chem-Dry. Through professional work, communication with our customers, an honest staff, and innovative equipment, which is capable of superb work, our customers can expect the care of royalty. We're skilled in cleaning spots and cleaning stains so we can grant our customers the satisfaction they should have. We've got a motto: if we can't remove it, no one can! If troublesome spots return, inform us so we can come back also.
The Best in Okotoks, AB
We use the most innovative techniques to rid your property and belongings of hard to clean spots and stains. With the best solutions out there, if it is possible to dispose of offending stain, our course of action will get the job done. We have been trained to be familiar with the best spot cleaning and stain cleaning for each situation and we are watchful not to cause any damage to your property.
Act Now
As spills saturate into the fibers of carpet or upholstery, they become more hard to remove. It's still possible, contact the professionals right away. The spots and stains you've had for a long time, trying pretty much everything to remove, are most likely not as permanent as you thought. A considerable difference can be found when A Brighter Day Chem-Dry tackles the offending blemish. Our service will provide you the best opportunity for eliminating any difficult spot or stain.
Whether it's wine, lipstick, nail polish, or permanent marker, A Brighter Day Chem-Dry has got the correct training to rid your property in Okotoks, AB of the stain.
Airdrie | Calgary | Cardston | Coaldale | Edmonton | Fort MacLeod | Lethbridge | Magrath | Milk River | Okotoks | Raymond | St. Albert | Stirling | Taber | Walterton