Upholstery Cleaning | Okotoks, AB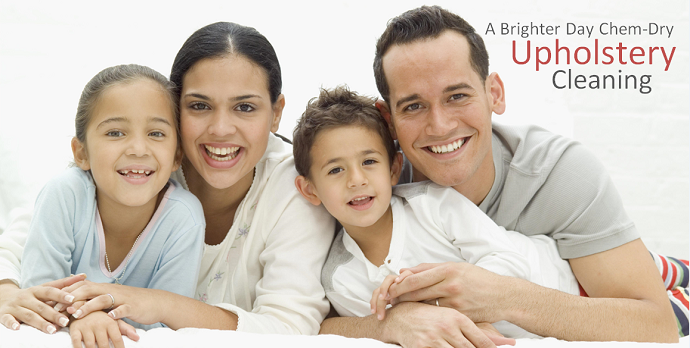 Professional Upholstery Cleaning | Okotoks, AB
Are you ever sick of looking at your worn and dirty upholstery? You're in luck because A Brighter Day Chem-Dry provides a cutting edge upholstery cleaning service in Okotoks, AB! Gradually, these valuable upholstery items start looking tattered. It doesn't come as a surprise on account of how often upholstery items are utilized. We provide various services likely to help make your furniture appear to be new. Say goodbye to those stubborn spots and stains you thought could not disappear!
Trust the Experts
We treat your upholstery as if it were our own at A Brighter Day Chem-Dry because we know how precious your upholstery is to you. Ahead of work beginning, our skilled and expert technician will measure and examine all areas to be cleaned. You have a chance to show any areas of concern so we can address them and do away with any concern. Once all pricing and work that we will be performing is finalized with you, work will begin. Our satisfaction guarantee permits us to revisit your home in Okotoks, AB if the set expectations aren't met after the cleaning has been performed.
A Safer Clean
A Brighter Day Chem-Dry makes use of a Green Certified cleaning solution that is non-toxic and completely safe. Just what does this mean in your case? You won't need to worry about any poisonous components in our solution! Skin comes in contact with upholstery surfaces commonly. We are happy to say your skin will not be irritated after our cleaning.
Keep it Cleaner Longer
Our patented Hot Carbonating Extraction process won't leave any dirt attracting residue allowing your upholstery to be cleaner longer. And of course you won't feel any film left on the surface.If you're searching for a scotch guard, we've got something even better: Protectant. This guards against future spills and stains and is recommended with any furniture cleaning to keep your home looking its best. We co-apply the Protectant with our basic clean, the carbonation bubbles making it possible to protect from deep inside the fibers of the upholstery as opposed to just its surface. Despite the fact that your upholstered items come with a factory shielding agent, we do recommend this package. Each one of these agents do wear off after some time and regular use.
Chem-Dry is a well known name. Let us show you why! Call A Brighter Day Chem-Dry for a cleaning experience unlike any other in Okotoks, AB!