Check out what our technician has to say about Protectant:
I just wanted to share some photos I took on a recent job to one of our regular clients and a little bit about the job and why we believe in protecting or clients carpets.
This client always gets Protectant on their carpets, even though the carpets never have spills or stains when we come to clean.
As you can see in the photos, there is a nice reddish brown spill on the carpet. It is chocolate milk which tends to stain due to the red dyes in it. Our client had company recently with small children and, well, accidents happen.
I decided to show the client the value of the Protectant she had been putting on her carpet, so i removed the spill with nothing more then a Chem-Dry Professional Strength Spot Remover that anyone can buy and use safely and a white towel.
I think the pictures say it better then I can, but for those expected and unexpected accidents in life this is why I offer to protect your carpets.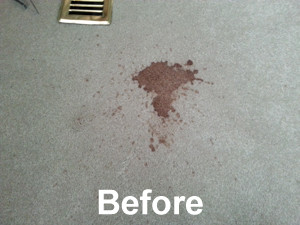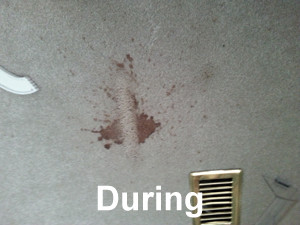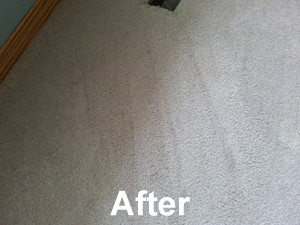 Click to see more Before & After pictures